12. Detailed Billing Reporting
By allocating a Billing Scheme (a pricing structure), nCall can perform detailed billing reporting on the clients and make available extremely detailed billing figures. Data includes number of calls, elapsed time on calls, number of transfers and emails/SMS messages sent.
Billing information is readily accessible and can be copied to the clipboard or saved to a file for easy import into your accounts package. Alternatively it can be mail merged into your invoice template document.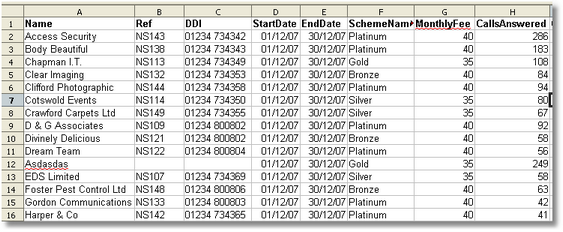 View a video of the billing schemes now (8 mins)
Copyright nSolve Limited 2018. nSolve and nCall are registered UK trademarks of nSolve Ltd. (Cookie and Privacy policy) Sitemap