1. Screenshot
nCall is installed on your operator computers and interfaces to your telephone system to pop client records on incoming calls.
The screens provide custom greetings for each client together with all relevant client information to enable your operators to provide an efficient professional service for your customers.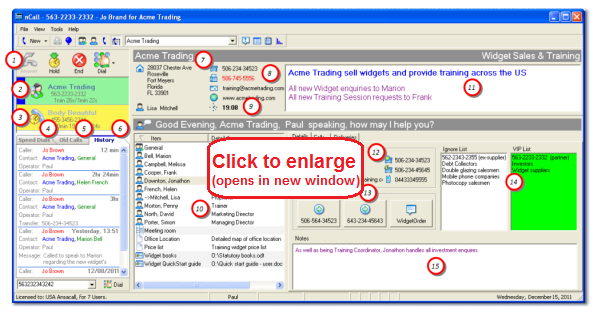 nCalls client view - click for greater detail (opens in new window)
(Click on 'Next' above to continue the tour)
Copyright nSolve Limited 2018. nSolve and nCall are registered UK trademarks of nSolve Ltd. (Cookies may occasionally be used on this site).