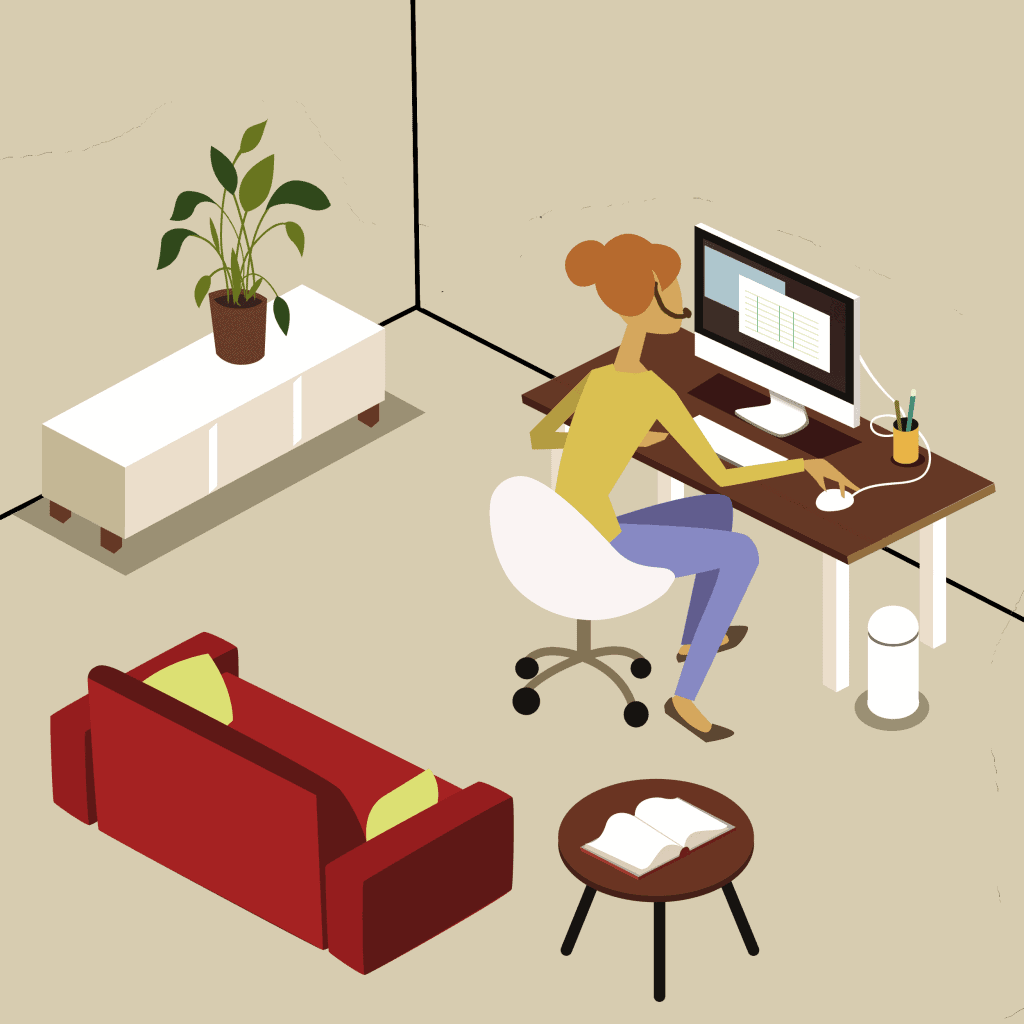 Are you ready today for remote working tomorrow? With COVID-19 on the horizon now is the time to consider all the potential failure scenarios when trying to work remotely. While we don't wish to be alarmist, you should be thinking about the following in the event you or your staff can not get to your normal work location as they are quarantined at home.
Remote access to your server:
Have you got a way of accessing the server remotely? Have you tested it recently? What if your IT support are not available can you access it without them? You might need a VPN connection, is this running and tested from your home location? This VPN might need some special keys, files or software installing to give you access, have you got copies of them at home? Do you know how to install and use it? Google Remote Desktop and TeamViewer can help but only if you have pre-prepared the server in advance while you have access.
Data access if the server goes down:
What if a fuse blows, a rat gets in and nibbles through a network connection, a MS-Windows update means a physical restart is needed, a hard-disk fails, a flood or even a hacker takes your server offline? (Over the years we have seen nCall users impacted by the latter two.) Have you got your core business data and particularly your nCall database backed up to a location that is not just another folder on the same physical machine? A USB stick plugged into the machine is one step better but if you can't physically get to the machine have you got the database backups stored to the cloud? This could be Google Drive, Dropbox, Amazon S3 or similar. Have you tested this recently? Can you access it without assistance? How fresh is the data? Remember it is a simple task to get nCall to backup your data daily or more often.
Online Data security:
Great so you've got your data in the cloud but is it secure? Are you storing the nCall database back up zipped and password protected for maximum security (like HIPAA and GDPR require)? Who has access to the cloud storage? Just you – then what happens if your struck down? Who else knows the zip password or the cloud access details? OK so you've shared the zip password and the cloud storage details but what if the persons who you've shared the details with goes 'awol' can you trust them all? Do too many people have access? nCall supports automatically backing up the database with a zipped password making this extra security quite easy to deploy.
Spare server:
So you got your data but the server is down and not accessible/repairable, have you considered what you would do? Do you have a machine that could act as your nCall server? Thankfully the nCall database server (Firebird) and the nCall server services (Call Processor and MsgCentre) are not super CPU intensive applications so it is quite feasible to install the server elements on a spare old machine to get up and running while you source a new properly spec'd server. With the nCall database contained in a single file you can very easily relocate to a new server (once it is configured with Firebird etc) and be up and running in a few minutes. We can tell you how to prepare a backup nCall server if you wish.
Remote phone system access:
Do you know how to connect to your phone system remotely? Does your phone system even support it? Maybe extra licences are needed can you source then quickly? Does it need configuring for remote access? Have you got a system supporting SIP to allow remote access? Do you know the SIP server connection details? nCall supports numerous phone systems and including SIP based solutions so allowing hosted VoIP providers to be used. More and more of our customers are adopting hosted VoIP PBXs now.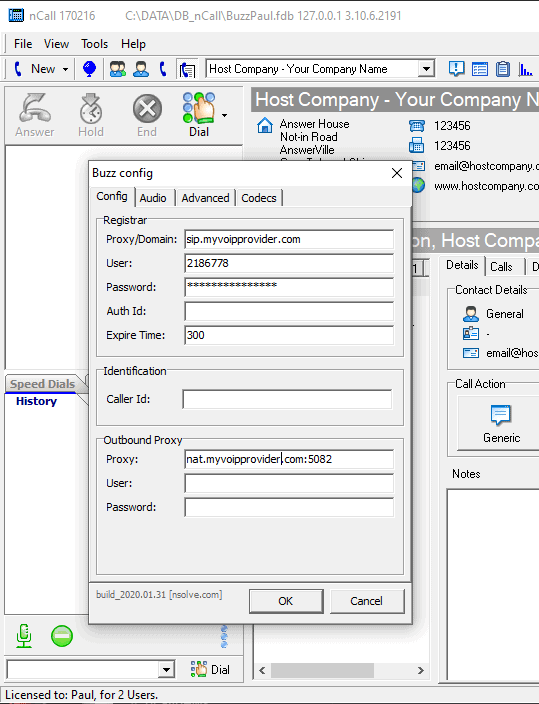 Remote worker phones:
So you've got a telecom solution that lets you handle calls remotely but have you got the ability at your agent's homes to do that? This could be having a second physical phone for each operator, one for the office and one for home, or the agent could take their handset home each night and return with it the next day, with of course the power supply, cables etc, If the call to work at home is short notice will the agent have brought the phone home? A softphone, such as our Buzz softphone, solves those issues quickly and simply and needs minimal setup (just the SIP server settings).
Handle the calls even with no nCall server:
So you've got the nSolve Buzz softphone installed but what if the connection to the nCall server goes down. As well as being fully integrated into nCall, Buzz can also be run as a full standalone application (with full support for optional call audio recording). Your operators can then take calls manually without nCall running until the nCall server connection is restored.
Software installation and versioning:
So you are all set to go but have your agents got the software packages they need? Have your agents got the right versions? Are the remote versions the same as the versions installed in the office? One way to solve this is to have a cloud location where you always copy our software installation packages (and any other tools you use) to. Then in the event of arriving at the remote location to commence work you can quickly resolve the issue of not having updated the remote PC recently. We at nSolve will always try to help but even we have to sleep. Put these installation packages somewhere accessible to all. Have you checked the location today, Any installation packages missing?
How to keep the remote workers up to date and focused?
With all the operators happily installed and working at home, next you need to consider how you are going to keep them aware of operational changes. e.g. a new Client coming on board, or a new procedure – you can't just yell across the office or stick a message on a white board now.  With nCall's Homepage feature this is very easier as each time the operator starts nCall the Homepage is presented covering the latest News, Tasks, To dos, Stats and a general notice area.  The Homepage is covered in detail on this page.
Keep calm and carry on (as if you were in the office):
With all the above in place you should be able to handle your client's calls with minimal impact to your service quality – keeping your client's and your operators happy.