nCall - Inbound Call Center Software
nCall is one of the top global players for software to Inbound Call Centers businesses of all sizes.
"What a difference to the operators' role in the Call Centre - they can now truly focus on the caller. The speed of message handling and delivery is up 300%, and the error count is almost nil. Our productivity has increased amazingly and I look forward to completing statistics to put a financial figure on this." - Justine, Amundson & Amundson, New Zealand
"This program is so user friendly compared to other call center software that I have evaluated." - Scott, Cross Country Fulfillment, Colorado, USA
We know that your Inbound Call Centers clients require a professional response and our customer support services are second to none to help your business succeed.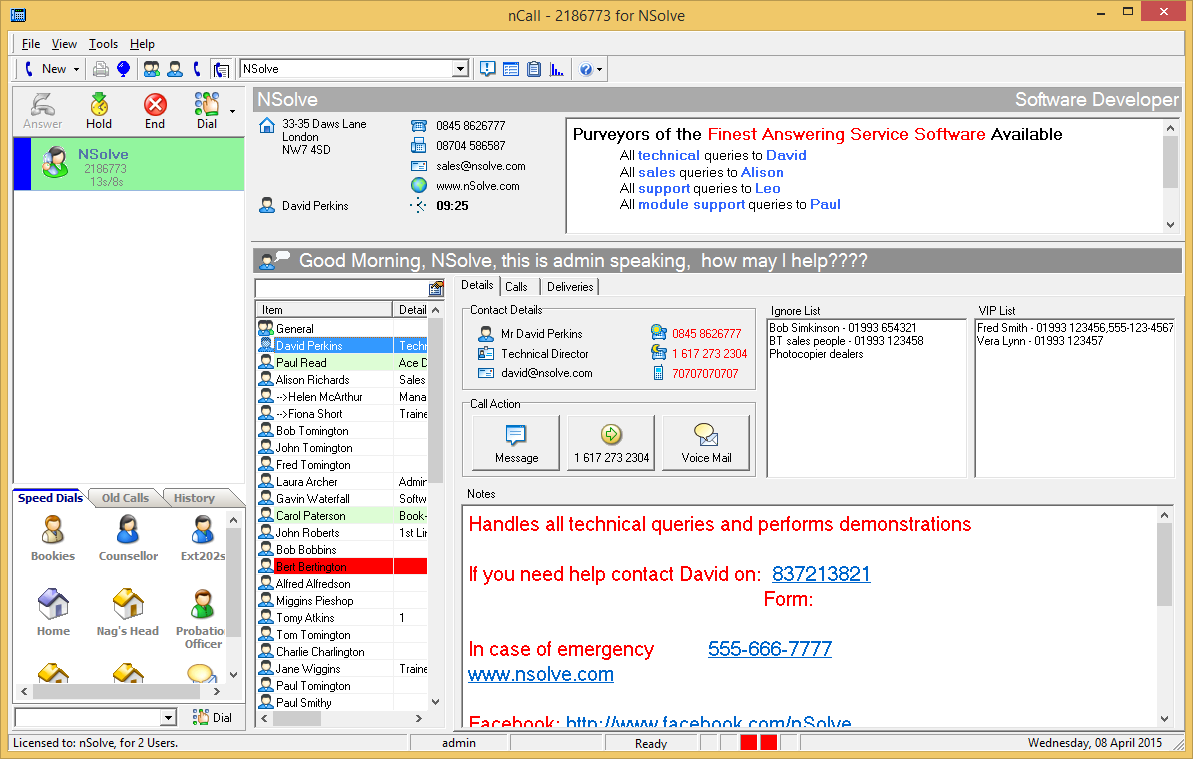 Request the nCall demo video
Copyright nSolve Limited 2018. nSolve and nCall are registered UK trademarks of nSolve Ltd. (Cookie and Privacy policy) Sitemap